2021 Achievements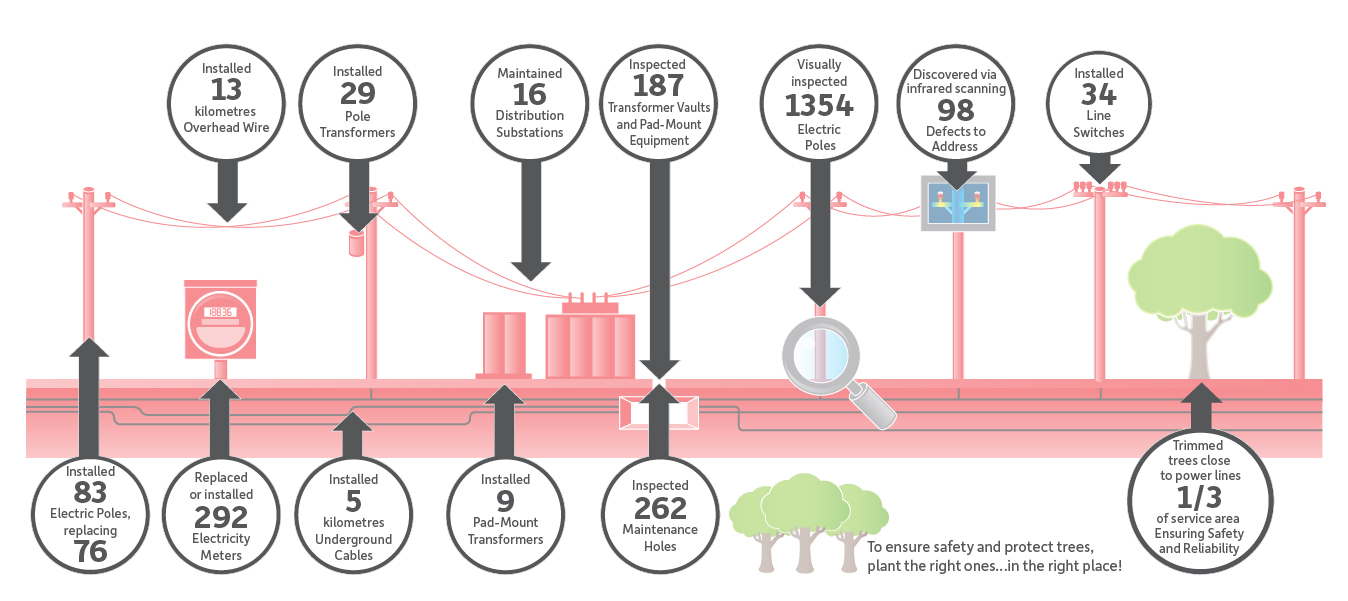 What's the context?

We've provided data on achievements in 2021. If you're looking for additional context on how much overall infrastructure we maintain, check out our overview infographics.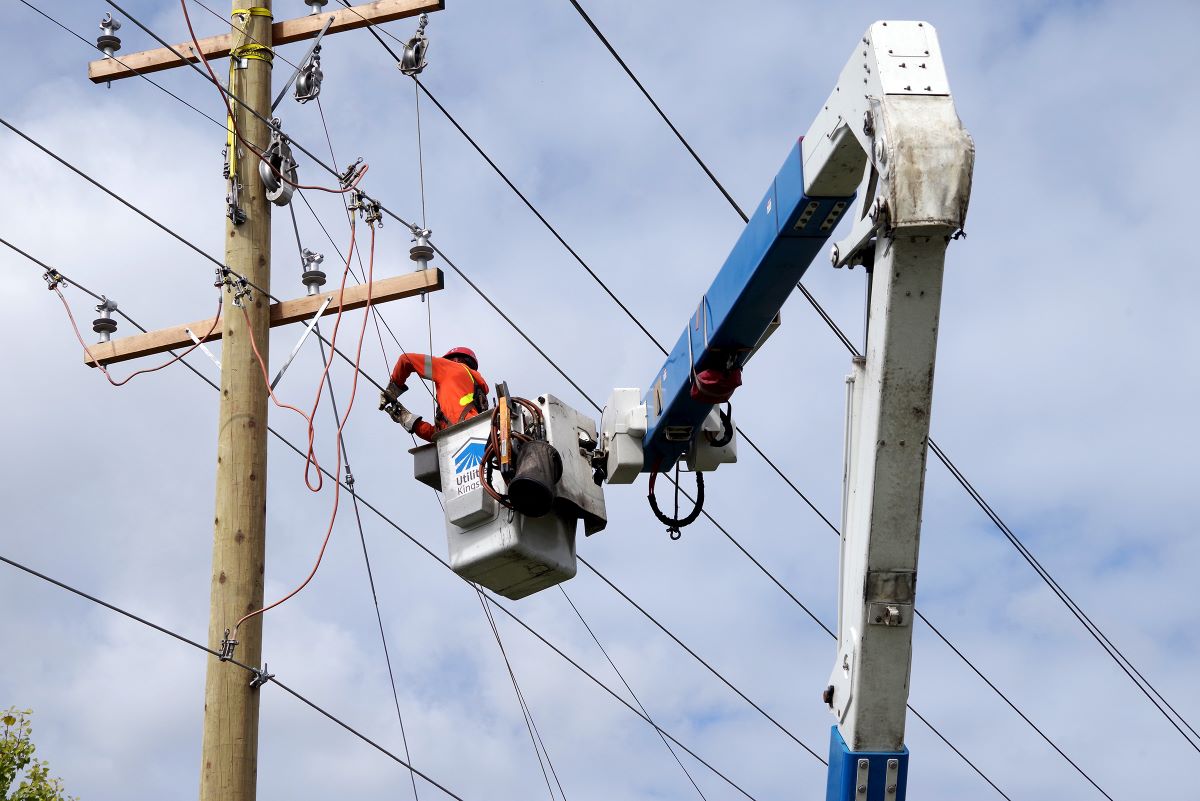 Renewing or replacing critical infrastructure helps ensure the continued reliability and resiliency of electricity services for our customers and community.
Improving Community Infrastructure
Upgrades to Overhead Equipment for Safe, Reliable Services
By replacing end-of-life equipment and improving operating efficiency, we help ensure worker and public safety, safe and reliable electricity services, and economic development for our community. Highlights in 2021 included:
Replaced eight

deteriorated wood poles, three distribution transformers and related equipment on Railway Street (from Municipal Substation No. 3 to Patrick Street).

Began replacing nine deteriorated poles and two distribution transformers along Nelson Street (Concession to York), and along Albert Street (York to Princess).
Replaced seven deteriorated wood poles, and two distribution transformers on Weller Avenue.
Constructed a new future use 13.8 kV overhead circuit on the newly-installed poles on Leroy Grant Drive (between John Counter and Municipal Substation No. 3).
Began replacing 39 deteriorated wood poles and three distribution transformers on Highway No. 2 (Niagara Park to Princes). By reducing the infrastructure to 11 new wood poles and two distribution transformers, we help improve operating efficiency.

Replaced six deteriorated wood poles, relocated primary underground cables to overhead, installed six new poles, one distribution transformer, 1,250 metres of primary cable and 1,400 metres of primary duct. This work took place on King Street West (from Beverly to Kingston Health Sciences Centre).
Upgrades to Underground Equipment
Rebuilt

Transformer Vault No. 3 on Wellington Street in Downtown Kingston, near the intersection of Princess Street and Wellington Street in the Downtown Kingston area. By replacing obsolete oil switchgear with four switch units, and a load break center, we improved power reliability to our customers. The old oil switches required power outages to be operated.
Rebuilt Electrical Maintenance Hole 36, housing three critical electrical circuits that power important community infrastructure.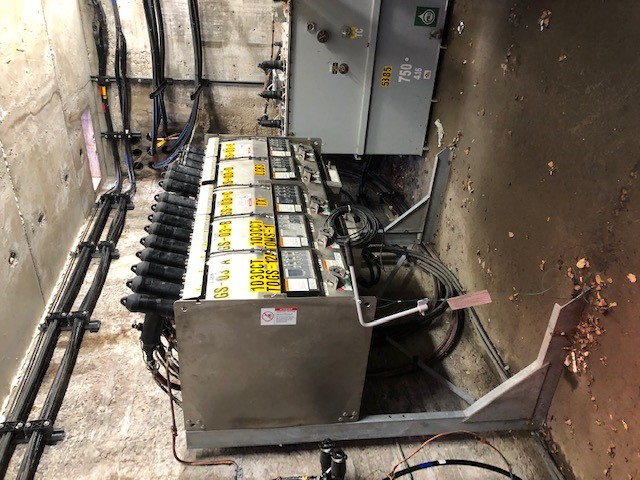 Major Investment in Downtown Substation Supports Vitality of Kingston
The newly upgraded Municipal Substation No. 1 (MS1) is now supplying power to the downtown core. We invested $5.1 million in multi-year upgrades to Kingston's oldest substation, located inside a heritage building on lower Queen Street. This critical community investment will strengthen the vitality, growth and development of Kingston's downtown, university and hospital district for decades to come.
This multi-year project was initiated in 2015 and has now been completed, ahead of the anticipated completion in 2023. The upgrades were made almost entirely by Utilities Kingston's substation electricians, which resulted in cost savings for the project.
Our staff completed design and engineering, electrical construction and installation, building work and replaced end-of-life electrical equipment within the substation, some of which had been in operation for over 65 years. Highlights:
Replaced electro-mechanical relays with electronic relays.
Upgraded protection systems for worker safety and asset safety.
Installed six power transformers.
Installed new 44kV circuit breakers.
Installed a new ventilation system.
Commissioned the overall protection system to ensure integrity.
Learn more from our corporate website.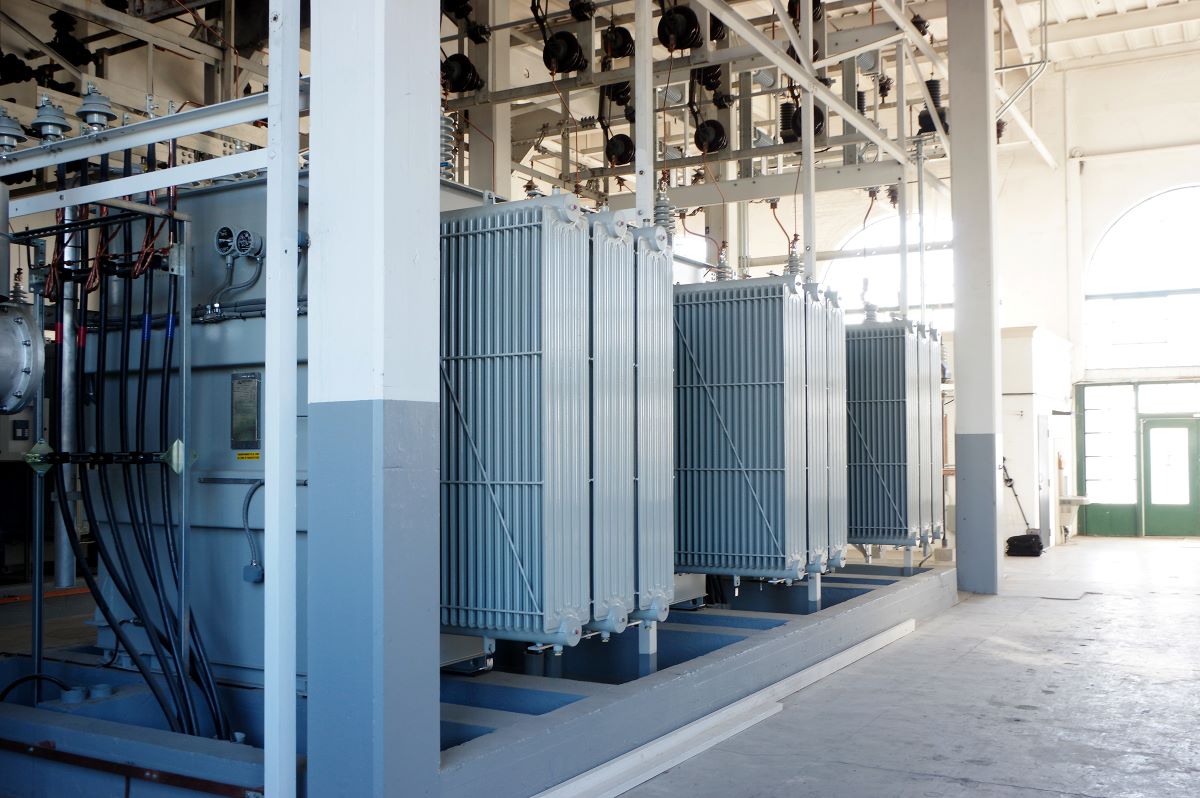 Preventative Maintenance
Our activities to operate, maintain and upgrade electricity distribution equipment help ensure power reliability for our customers. Preventative maintenance helps identify and address problems before they occur.
Visual Inspection
We service a total of 5,189 electric poles. Of these, we visually inspected 1,354 poles and related equipment, south of Princess Street and east of Sir John A. Macdonald Boulevard. Inspection results are assessed and used to help prioritize capital works.
Infrared Detection
Infrared scanning to proactively detect faulting electrical equipment was again performed on the entire 44 kV overhead sub-transmission network, one-third of the 5 kV overhead distribution network, 60 transformer vaults and at all 16 substations.
This preventative program has proven to be an efficient method to address problems before equipment fails and leads to unplanned outages.
A total of 98 defects were identified in 2021. The findings assist with prioritizing operation and maintenance works.
Regulation and Legislation
Customer Satisfaction Survey
In 2021, Utilities Kingston completed it's bi-annual customer satisfaction survey, as required by the Ontario Energy Board (OEB). We have maintained our overall customer satisfaction score of 'A'. 96 per cent of surveyed customers are satisfied with the services we provide.
Kingston Hydro Scorecard
We also completed the Kingston Hydro Scorecard for the year 2020. Scorecard measures are used by the OEB to assess Kingston Hydro's effectiveness in achieving customer focus, operational effectiveness, public policy responsiveness, and financial performance. View the Kingston Hydro Scorecard for 2020
COVID-19 Assistance
Throughout the year, we continued to support our customers who were experiencing hardships due to the pandemic, including through the following measures:
Delivering the COVID-19 Energy Assistance Program (CEAP) and COVID-19 Energy Assistance Program - Small Business. 527 CEAP applications were awarded, providing $180,000 in financial assistance to our customers impacted by the COVID-19 pandemic (since July 2020).

Extending payment arrangements for customers who are experiencing hardship and extending the water conservation rate to the end of 2021.

Offering flexible payment terms and arrears payment agreements for water, sewer, gas and electricity bills, in order to provide customers with more time to pay outstanding balances on their account, if needed.

Supporting Ontario's decision to bill consumers on time-of-use and tiered electricity pricing at

a fixed price during periods of provincial lock-down.
We remind our customers: if you are concerned about paying your bill, please contact us to extend payment arrangements. Contact our credit department at 613-546-1181, ext. 2278, Monday to Friday from 8 AM to 4:30 PM.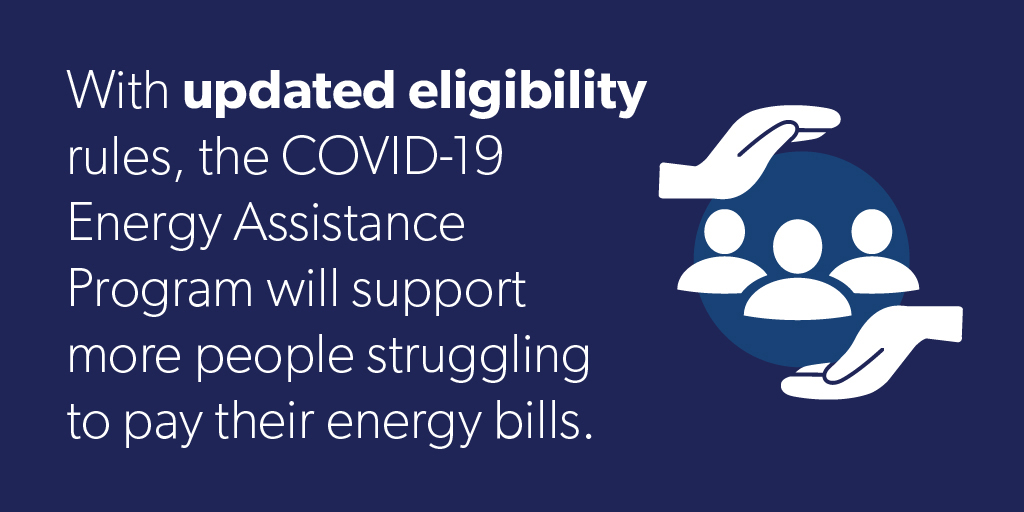 Audits
Each year, a mandated audit is conducted to assess our compliance with the main aspects of Ontario Electrical Distribution Safety Regulation 22/04. This third-party audit ensures that work being conducted by Utilities Kingston for Kingston Hydro is in accordance with construction and safety standards established through this regulation.
The 2021 audit determined that the company was in complete compliance with the relevant sections of the regulation. The auditor expressed appreciation for the high degree of professionalism exhibited by our staff.
Power Outages
Providing reliable electricity services to customers is important. When the power goes out unexpectedly, we work to restore power as safely and efficiently as possible.
Causes of Unplanned/Emergency Power Outages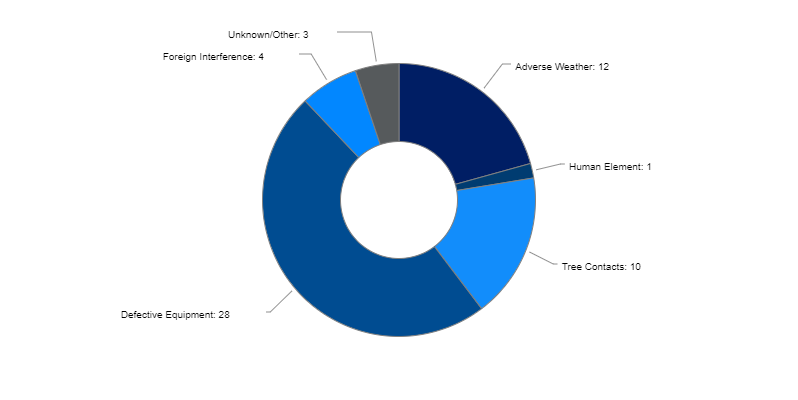 Planned Events
To perform maintenance or ensure the safety of crews working on the electricity distribution system, portions may be de-energized for maintenance or work protection. As a result, some customers are affected by scheduled outages. In 2021, we scheduled 40 of these events, accounting for 4,278 total customer hours of interruption (TCHI). The planned outages for equipment upgrades and maintenance remained at a similar level as other years.
Unplanned Events
Unplanned or emergency outages in 2021 totaled 41, with 35,064 TCHI. The reliability performance maintained the same levels as other years.
Causes:
Failing equipment continues to be the leading factor in forced outages and emphasizes the importance of continued investments in infrastructure renewal and targeted preventive maintenance activities.

Tree contact with wires caused eight outages and 3,878 TCHI. Restoring outages due to tree contact typically involves clearing around the lines or tree removal, and the work often takes place in backyard areas with limited access.

Foreign interference caused four outages and 15,502 TCHI. Foreign interference is customer interruptions beyond the control of the distributor, such as those caused by animals, vehicles, dig-ins, vandalism, foreign objects and failed customer equipment.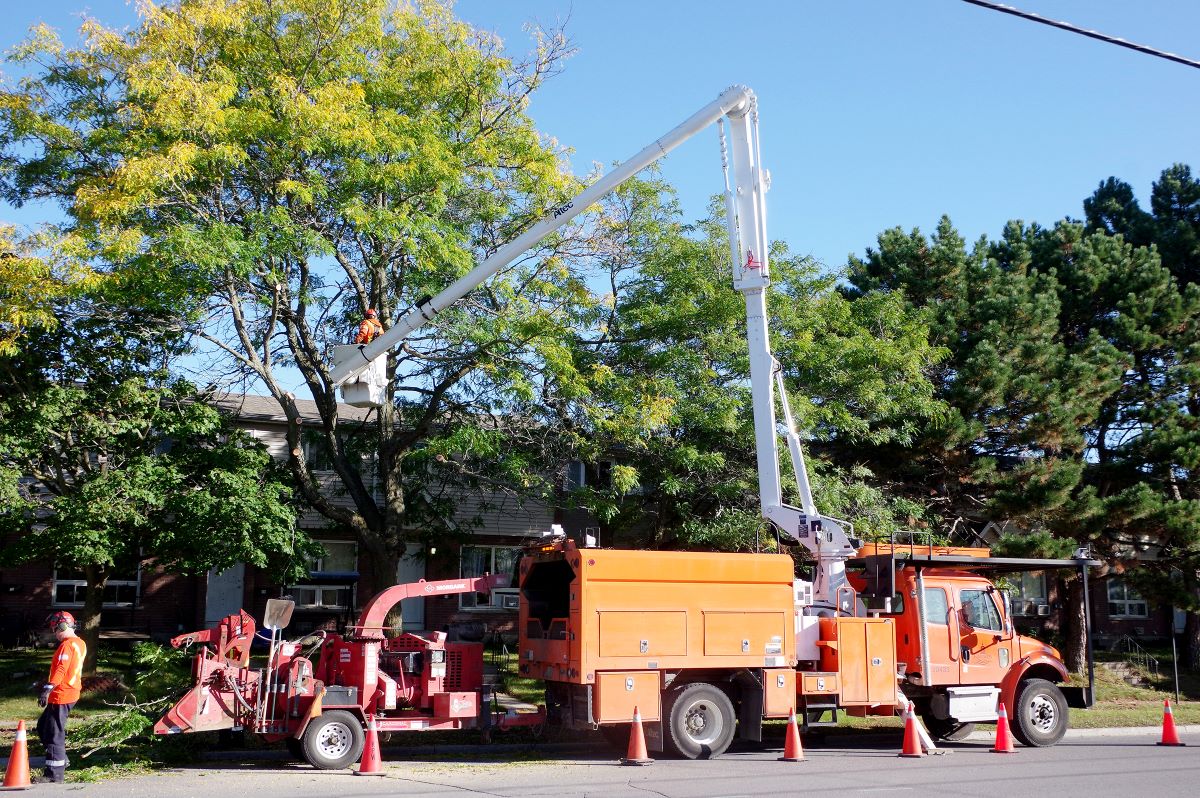 Electricity by the Numbers
28,326
Homes and Businesses Served
275 from previous year

682M
Total Consumption (kWhs)
similar to the previous year
Power Outages
40
Scheduled

5 from previous year
41
Unplanned

17 from previous year
81
Total

22 from previous year
39K
Total Hours of Interruption
6K from previous year
Financials