Electricity Distribution Area
Power Outage Updates
Utilities Kingston maintains a page of Planned Outages that are needed to maintain and upgrade infrastructure.
To stay updated on service disruptions, connect with Utilities Kingston on Facebook or Twitter.
Report a Problem
If you see a downed tree branch or wire, stay away and call Utilities Kingston, 24/7 at 613-546-1181.
If your power is out, please report it using this same number.
Kingston Hydro's safe and reliable electricity infrastructure services 28,000 homes and businesses in Central Kingston, as well as Canadian Forces Base Kingston and parts of Barriefield Village.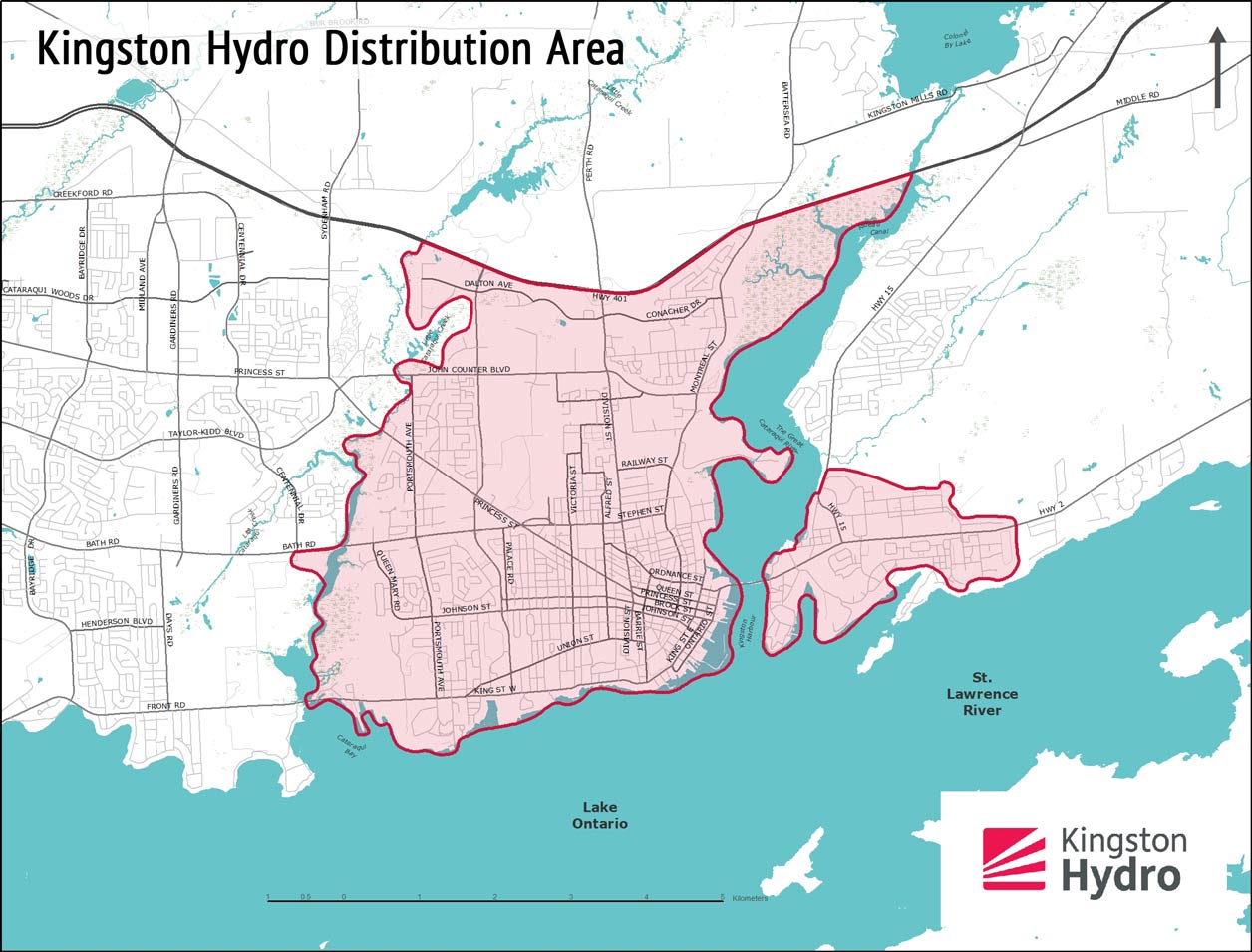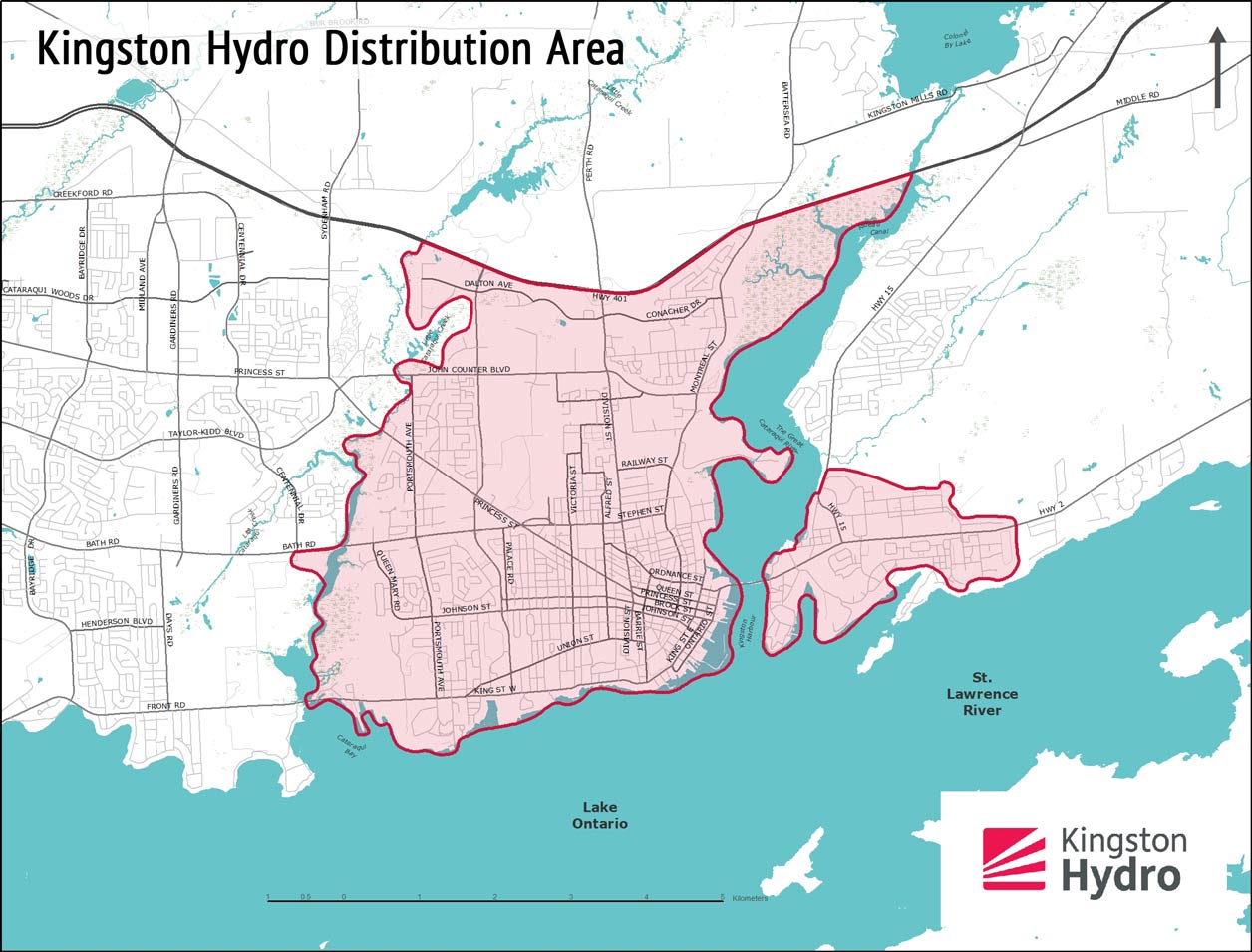 View a full-sized map in a new window.